Today we're going to show you a quick and easy way to get a hot metal effect on your miniature! This will be perfect for your new Space Marine army for Warhammer 40k 10th Edition. 
1. Prep the Gun
Start by painting on a layer of Darkstar's Bright Steel onto the gun, waiting until the paint is fully dry before you move onto the next step.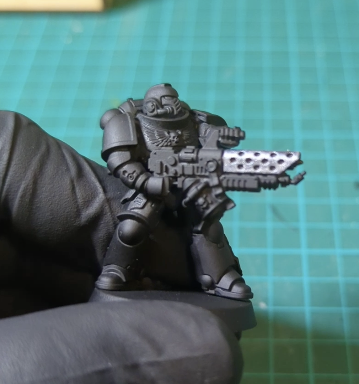 2. Build up Paint for Hot Metal Effect
Grab some Citadel Contrast Iyanden Yellow and paint it three-quarters of the way down the gun. Whilst the paint is still wet, use some Citadel Contrast Flesh Tearer's Red and paint it over half of the yellow paint. Add a bit more red paint over the orange mix whilst it's still wet to build up some colour contrast. 
Add in some Citadel Technical Soulstone Blue onto the red on the gun. Finally, paint a tiny bit of blue right at the end of the gun and all around the nib.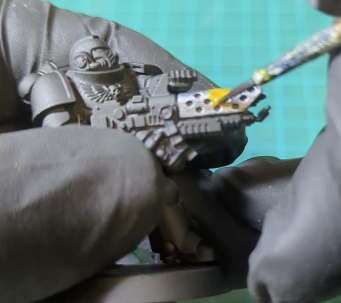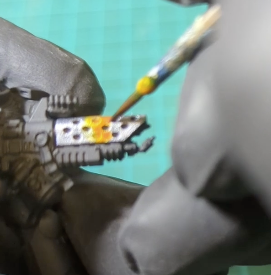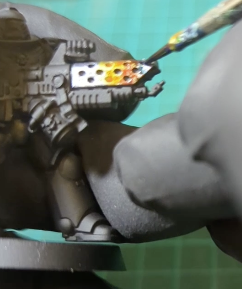 3. Add Final Details
Lastly, it's time to add some details to make the hot metal effect truly pop!
Drop some black paint into the vents of the gun. Then, add a bit of Darkstar's Silver paint on top of the remaining steel layer on your gun.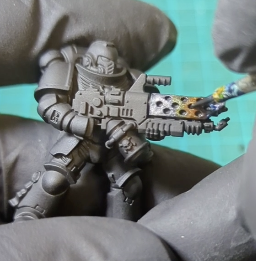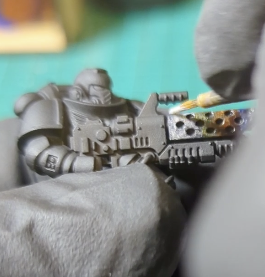 And there you have it, a tutorial for a quick hot metal effect!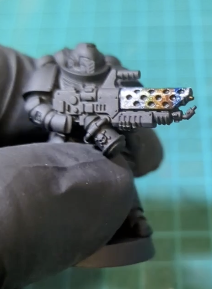 Follow us for more hobby hack videos and gaming content!